Alex Keckeisen, LMBT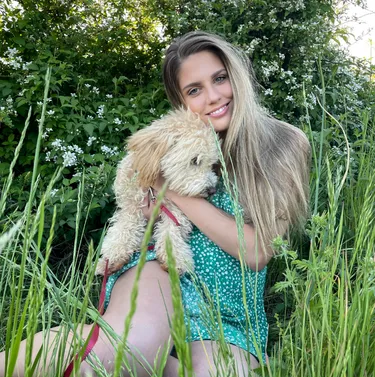 Alex graduated from NC Massage School in Cornelius, NC and specializes in neuromuscular therapy, a technique that utilizes static pressure on specific myofascial points to relieve pain. She also utilizes tooling and cupping to help manipulate the soft tissue of the body. Alex always wanted to pursue a profession that focused on helping those in pain and decided to specialize in massage therapy as she recognized the power of touch and how beneficial it can be for everybody.
When Alex is not providing massages, she loves spending her days off with her fiancé, family, friends, and her spoiled dog Boujee. Her favorite activity is traveling.
---
Jack Almeida, LMBT
Jack is a former corporate business analyst and multidisciplinary mathematician who enjoys applying his understanding of biomechanical principles to his clients' muscular maintenance and development as well as his own. After experiencing the military and corporate workplace, Jack made the difficult decision to focus on wellness with small business work and low-impact athletics.
As a massage therapist, Jack includes techniques from medical/therapeutic and Thai massage. He enjoys the intuitiveness of identifying deep muscle chain patterns, the creative aspect of matching techniques to individuals, and the personal interaction with appreciative clients.
Jack has lived throughout the US and abroad, currently residing in Hickory. Jack is proud of his large DVD collection, procured from pawns shops and thrift stores throughout the state.